Do your doors suddenly slam shut? Mine do. I'm pretty sure it's not apparitions, but rather the air flow through the house on windy days. So I made these door stoppers from a free pattern featured on
Oh, Fransson
. This is one of my scrap-busting projects. You can use them in front of doors to keep them open, or behind them to protect something. Our bedroom balcony door wants to bang into our brand-new dresser, so I placed one between the two.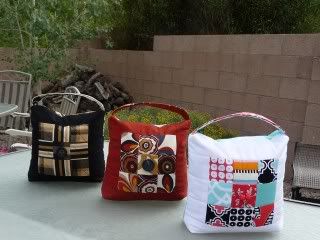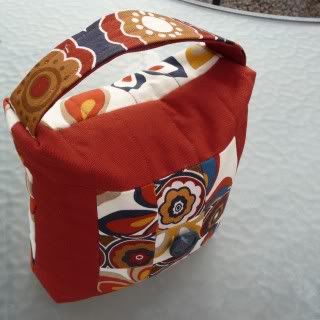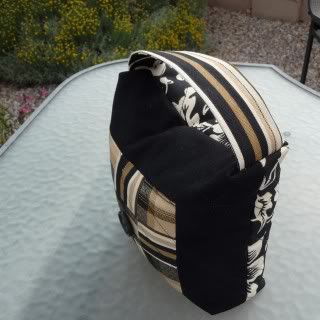 The white one I gave to a friend today. I felt like a weirdo presenting a random door stopper as a gift, but as it turns out, they'd actually been in great need of one. Weird, indeed.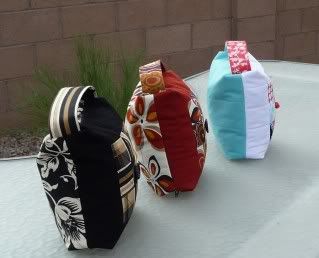 There's a zipper on the bottom, and you just fill 'em up with dried beans. If you ever get hungry enough, you could eat them (I never get hungry enough to eat beans).