I put a sewing project below, so I feel I'm entitled to post a few proud mama pictures of my little Brockster. He's 9 months and a week old.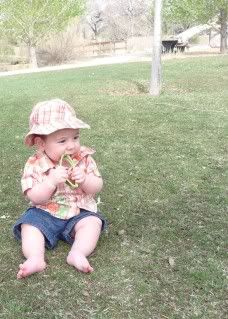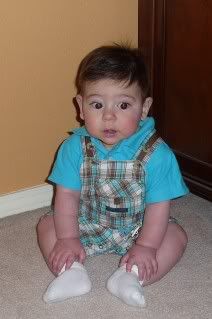 He's a wonderful, happy little boy with really cute hair.
He's not to eager to get mobile. Well, I think he wants to, but he gets frustrated and doesn't want to try too hard. That sounds kind of like me with most things.
(acorn storage)
Boy does this kid smile!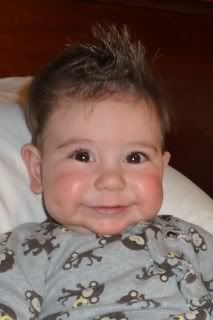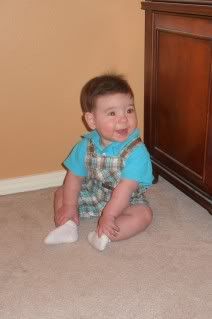 I can't believe he's going to be a year in just a few months. Unbelievable!