Over a year ago, I posted several blog posts expressing my excitement to make this
clothesline quilt
from Oh, Fransson. I searched high and low for vintage linens in thrift and antique shops, even online.
Then I got started. Then it quickly stalled. I don't know why. I think part of it was that cutting up old sheets and pillowcases is not as easy as cutting crisp, smooth fabric off of a bolt. So I had a bit of a hard time.
Then I found that sewing old fabrics together accurately wasn't as easy as sewing new fabrics together accurately. Some were really worn, some were crisp.
Well, I finally finished it! And I do love it, even if it's not perfect.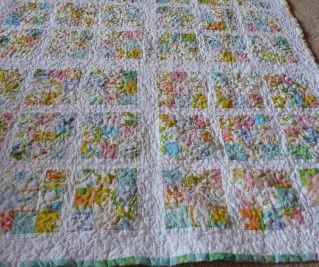 It's interesting how the texture comes out so much more when you don't use the flash. But you also can't see the fabrics as well, so I did photos each way.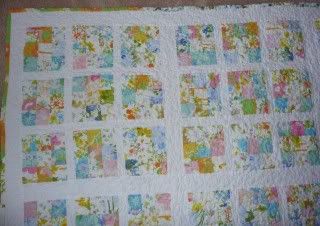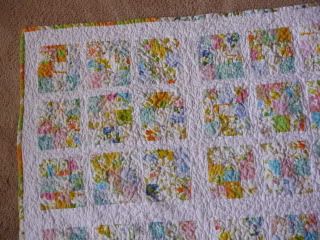 The back is nine different vintage fabrics -- I like the orange ones the best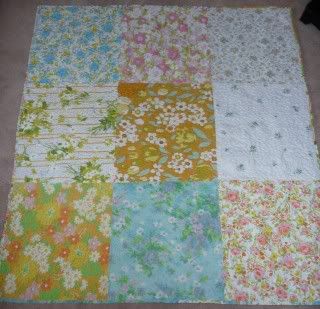 I'm so glad to have the project completed. It's been sitting around my sewing room cluttering everything up for over a year. Now I have a pretty quilt instead of a mess!