And, really, writing down what you have to do is nearly as good as actually doing it, right?
As you may recall, I have been hunting for and stocking up on
vintage linens
, aka nasty, used, thrift store sheets.
I made another
List Taker
from
JCasa's
pattern on etsy. And I pretty much stole the idea for this vintage squares one straight from her flickr page. Way to think for myself!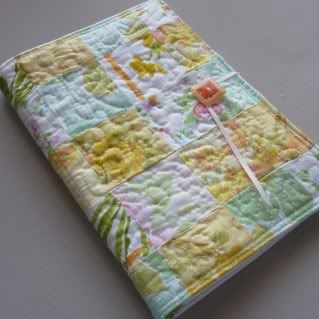 For the inside, I used the fancy top edge of one of the sheets to make the pocket. Cute, if I do say so myself!
That pocket is where I'll stash all the coupons that I won't remember to use.