Today's featured Etsy seller is Design by Lara. She has absolutely gorgeous jewelry, from necklaces to earrings. Her designs range from delicate to chunky. I love the feel of this turquoise necklace, but maybe that's the New Mexican in me.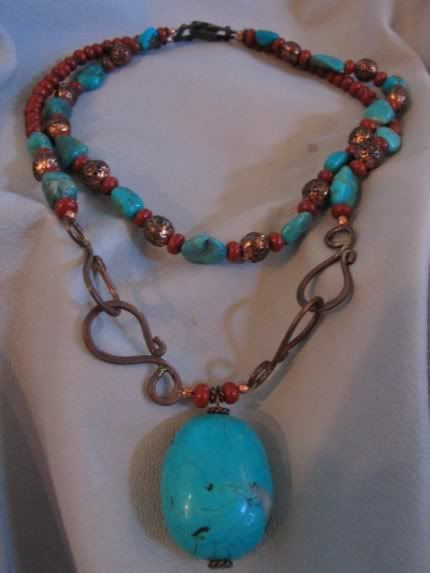 Lara photographs her products beautifully, which makes you want to open up every item for sale and examine it.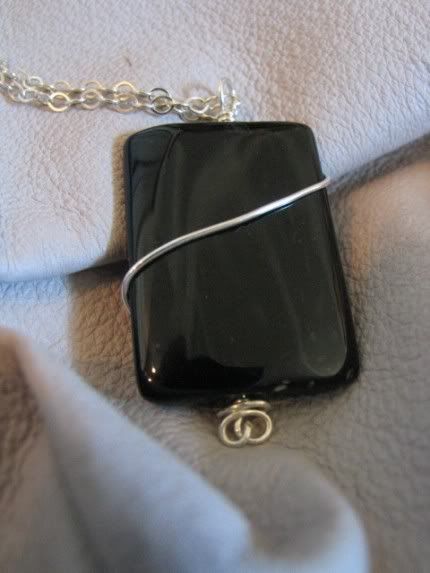 Lara is a mother of four and a grandmother to one boy. She speaks highly of her family, "I have the best husband ever!! My family is my strength, inspiration and sanity...well they can be my insanity at times as well! I have heard that through insanity the most significant creations can be formed..."
She says she left teaching for a while to further her education and found that "I had a lot of extra time on my hands, too much time! My daughter and I began beading as a pastime and a way of spending time together. Soon, we had so many pieces that a friend encouraged me to have a home party. It was a great success.
"Since then I have continued to have home parties, I participate in festivals, I have created my own web site, and now I am here.
"I completely enjoy designing and creating jewelry. I started making my jewelry with natural precious and semi-precious stones and have moved on to include wire and metal work(silver and copper).
"I am a jeans and t-shirt girl myself, but occasionally I like to get dressed up for a night out. This is why I design a variety of pieces that can be dressed up or down. I have found that even a pair of old jeans can look great in pearls and semi-precious stones!"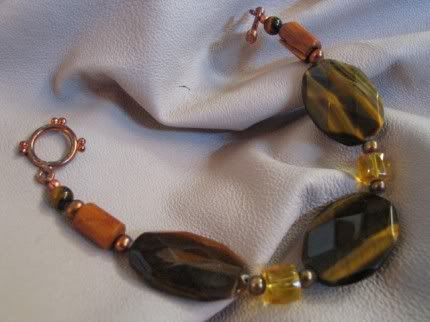 Visit Lara's Etsy site:
www.designbylara.etsy.com
or her regular Web site:
www.designbylara.com