Sooooo. Or should I say seeeewwwwww? I'm just a
little
ga-ga over the Amy Butler thing. So when local shop
Hip Stitch
started its Amy Butler trunk sale, I was definitely there the first day. I was able to see and touch and love real-life samples of her bags and clothes.
I decided my next project will be the Madison bag in the Gold/Morning Glory fabric. I chose a solid light blue for my lining. I have been wanting this fabric for months and months.
I also got so excited over
my button hat
, shown below, that I bought a tan colored wool and a pretty button for a more neutral version.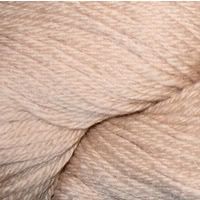 Guess what -- I never noticed that
Village Wools
has billions, or at least hundreds, of buttons. Beautiful unique buttons. Remember when I was making
my "Runway Knits" A-Line Jacket
and had a hard time finding humongous buttons? Well, they have them there, and I never even noticed that corner of the store.
I also would like to make a hat from this yarn I spun and dyed myself. I'm thinking of the Urchin pattern, a free pattern download available on Ravelry.com, if I have enough of it. This hat pattern was suggested since it looks nice with a thick-thin yarn.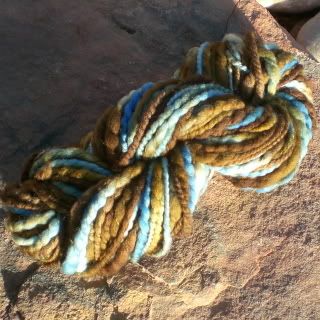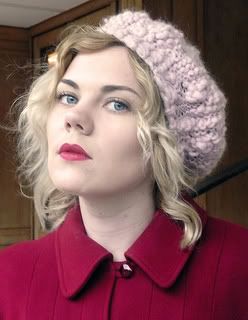 Although I'm sure I won't look nearly as good as that lady does.