Oh, man. Did I ever hit vintage sheet paydirt at my mother-in-law's house! I don't know why I didn't think to ask earlier. Maybe because I have enough damn vintage sheets, and I've yet to use them for much.
I was over there today to help with a garage sale. I got there late because I'm no early bird. It was slow all afternoon, save a few lonely people who talked our ears off. Mark and I made less than $20, and I've already spent it all. I bought lunch at Blake's Lotaburger up the street, and then I stopped in at a nearby thrift store while I was on that side of town. I needed more vintage sheets, see. And I found a set of canisters still in the box that looked unused for $10.
OK, so I'm figuring my MIL is in her 80s AND she
is a packrat
holds onto stuff
. They all like to hold onto stuff, that family. I ask her if she has any vintage sheets she doesn't need anymore, stuff older than the 1980s. And she finds all these perfect pillowcases! Some of them are a bit bland, but some are fantabulous!
Warning: if you think my normal photography is bad, I used my phone for this here.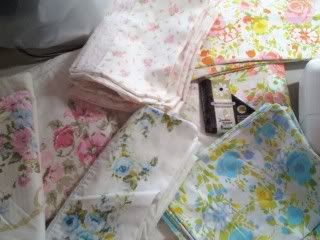 Would you like to see them up close?
The top one is a set of two pillowcases, and I think I'll use on my bed. They're pretty: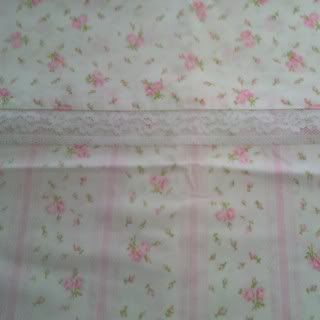 These two have three each, and they are so vivid! I love them. Actually, the second one also has a pair still in the package.
These are thrift store finds: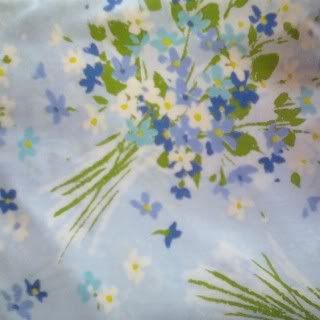 These are from MIL, but a bit bland: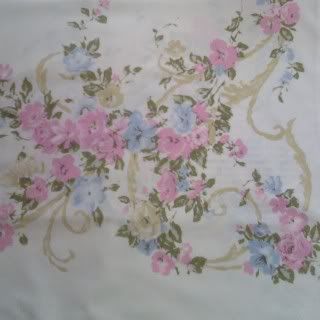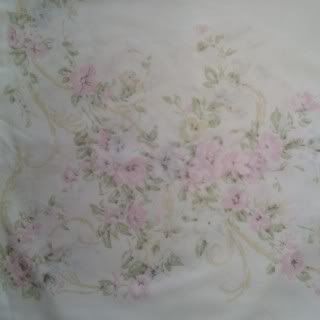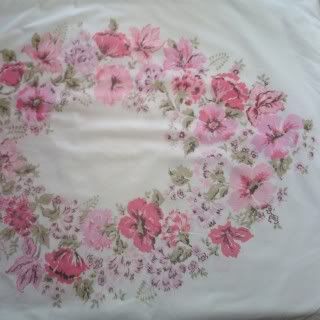 And this one looks just like a pink version I found at a thrift store. I've also seen it on eBay a lot. It must have been popular: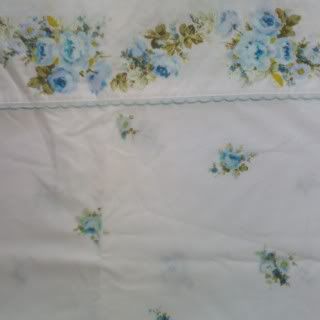 I guess this means I need to start making a quilt out of this great collection. But who to make it for? That's the question.