I recently splurged on this Amy Butler pattern and fabric during the sale at
Hip Stitch
. The fabric is less orange and more salmon in real life.
It's the Amy Butler Anna Tunic. A few things aren't perfect, such as the armholes being a bit snug. I'm not sure what went wrong there. There doesn't seem to be anything I could have messed up on in that area.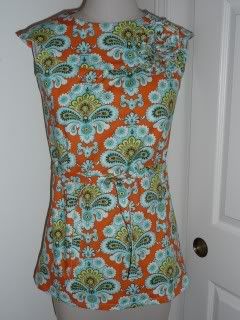 Also, the big, crazy flower pin blends right in. The fabric is so busy that you can't even see it in the photos.
This pattern was fun and fairly easy to make. I feel like most things came out looking nice, including the button area. Closures are usually where I mess things up.
You can leave the flower pin or the belt off. Here it is without the belt:
This pattern can also be made longer in a mini dress, regular dress or a bit shorter of a top.
I'll take better photos on a real person (me) tomorrow if I have time.
Speaking of which, here are people photos of my Favorite Things Prairie Girl top made from vintage linens: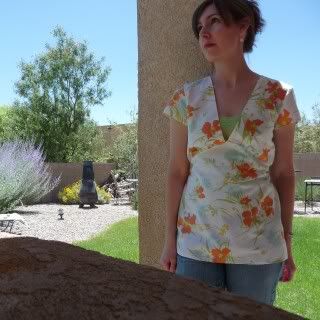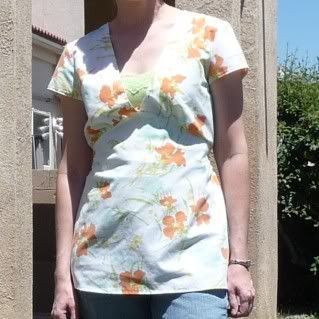 Now I'm off to start on the dress version of this pattern.