As discussed before on this blog, I sell on a site called etsy.com. People make "Treasuries" where they pick a theme and select people's items to be in it. I only have one knitted item, and I don't knit very well, so it surprised me!
Mine is on the right, third from top.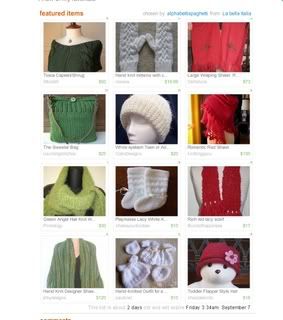 If you need this fluffy, red scarf, visit
Burst of Happiness
!