I wrote recently about a
project
that is special to me. It's a piece of partially finished embroidery sent to me from South Africa to complete. I have finished it, and made it into a little pillow.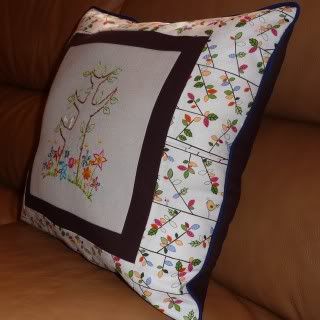 I finished the embroidery ...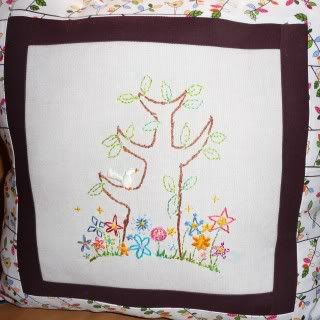 And found a perfect fabric with birds and leaves and lots of colors to accompany it.
I just measured and pieced it as I went, mixed in some solid brown and added blue piping for fun.
I probably could have done a more even job stuffing it, but it'll work. For the back I wanted to add a little interest, so I used scraps of the bird fabric and pieced it with the brown. I like how it came out.