I told myself I wouldn't write a title like that. But I just had to. One time only, and never another crewel pun, I promise. But I hate that crewel sounds like cruel. And nobody knows what crewel is anymore, so when you talk about it, they think you're saying cruel. So you try to say "crew-waaaal."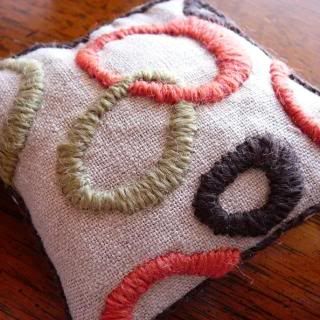 Anyway. Crewel. You know how I needed another hobby? Because I'm not busy enough?
Crewel is a form of embroidery, but you do it on linen and with thin wool yarn. It's not necessarily easy to find these yarns, because hardly anyone does crewel anymore. I think it's going to be making a comeback, now that people are trying to modernize it.
Take the book
"The New Crewel"
by Katherine Shaughnessy.
Or
"Kyuuto! Japanese Crafts!: Woolly Embroidery"
by ... well, I can't figure out who it's by. But it looks really cute.
I recently took a trip to Santa Fe and stopped in at The Needle's Eye, a small yarn shop, for some crewel wool.
I made a lavender-filled sachet from "The New Crewel."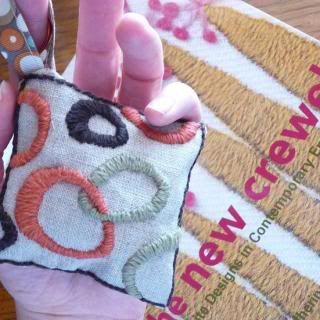 The back is a sheer fabric my mom gave me. I think she may have bought it in Italy. The lavender is from Sunflower Market.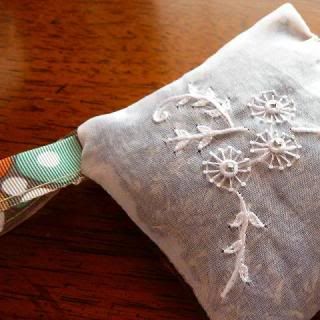 I messed up by putting a too-thick ribbon in one corner, which looked really sloppy. I also did a sloppy job of hand sewing the opening closed after filling it with lavender, but I conveniently cropped the pictures to minimize the ugliness. I am, though, happy with my first attempt at crewel work!