Hey, y'all! Remember
this post
about presents?
Well, you can count on me. I have sent three of them out already. The final two are for Elaine and Amy, and both of you I know in real life. You'll have to be patient, but I'll get them to you soon enough.
The first one went to
Olga
. I hand-embroidered four napkins with sillies. I don't know what else to call these characters. They are from the
Julie West
transfer pattern on
Sublime Stitching
.
I wanted to wait for her to get them before I posted pictures, and I'll do the same for the rest of them. The other two just went out yesterday, so no pictures yet.
Keep in mind that these are among my first embroidery projects.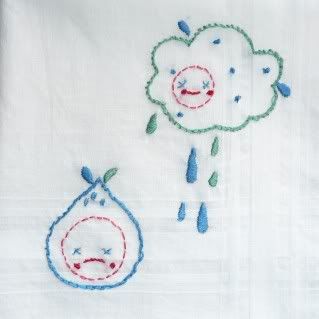 I recently embroidered a handbag that I'm making, and I'm really excited to show you. I just need some sewing time.