Taken off of my to-do list below is this bag. It's a lightly padded laptop tote:
and this handbag, which wasn't on my to-do list but I made it anyway: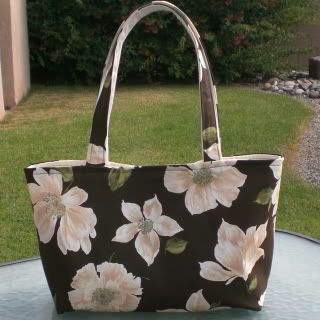 I was making it for me, but then decided I wanted a bigger version, which I had made earlier, so I put the smaller one up for sale.
Both are available at
Burst of Happiness
.