Here's what's been keeping me so busy: aprons.
My mom has been suggesting for a year that I add them to my shop. I didn't feel I had time. She recently was inspired when she saw some really fancy hostess aprons at a boutique that were selling like hotcakes at quite a hefty price. She started pushing the aprons again, but this time she wanted to go into business together.
Although it will be part of Burst of Happiness, the aprons will be under the label Babycakes Aprons. Babycakes was going to be the name of her bakery, but life got into the way.
Here's the logo. It's very basic:
The difference will be that while I make all my handbags myself, the aprons will be manufactured for us. This is very scary to me, but we have already started looking into it. There's a place here in Albuquerque called
Southwest Creations Collaborative
that seems great. It's mission is "to create jobs with dignity for low-income women" and it offers them benefits such as on-site child care.
Getting started on this is going to be pricey, so we may start with just hiring home sewers and working on a smaller scale for a while. Right now, my mom and I are making samples and playing around with ideas. Here are a few of our first ones: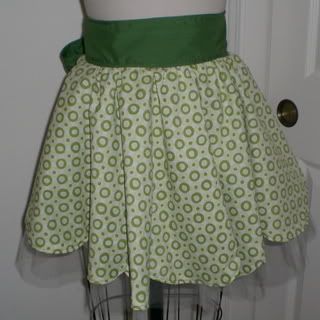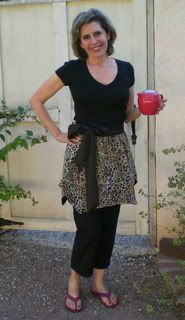 When the business gets going, which could take a while, the items will be available at
Burst of Happiness
. Before things are manufactured, we may have a few "limited edition" versions for sale on there, too. We have ideas for great gift sets and more!