For those of you who have asked for zippers, here it is. It's the Gwynne bag, named after my work neighbor who has been VERY supportive of my business.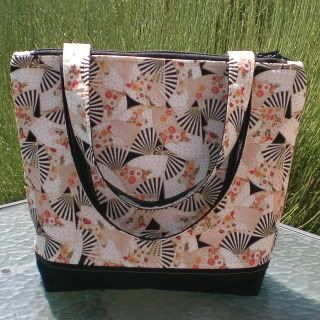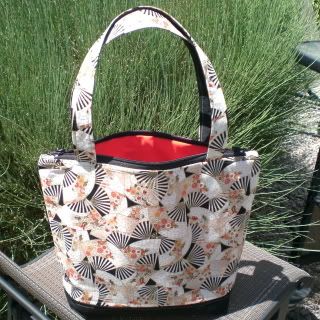 This particular bag is not for sale, though more fabric can be purchased if desired. It's made from a beautiful Asian looking fan fabric with black, beige, gold and little orange flowers. It's contrasted with black and has an orange interior with pockets in the fan material. It has two fabric straps and a zipper closure. It's a fairly big purse, room to hold plenty!
Custom orders can be placed at
Burst of Happiness
.