There's a bulletin board in the cafeteria at work. On it, people post items for sale.
I noticed that someone continually comments on the cost of these items by writing things like "too mucho," "too much!" and "two mucho!".
In this one, the $90 XBox does not satisfy this buyer. But it has TWO games!!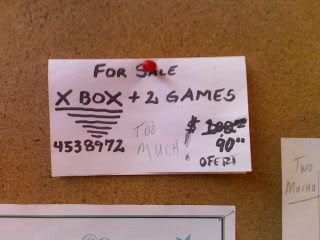 Of course, $192,000 is way too mucho for a house! So this person crossed off the "1" in front and made it $92,000. Much more reasonable! I'll take it.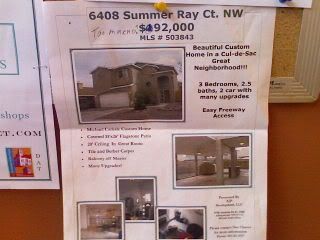 My favorite is this one. It's "two" mucho. The best part of it is there's not even a price on here.
I am going to post a dishwasher on here, and I am not sure if I can satisfy Sr. Mucho.