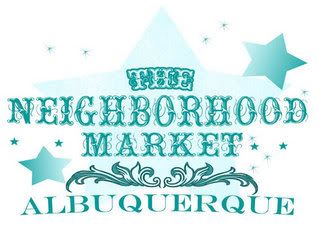 Next Saturday, June 23, I'll be doing my first in-person sale at Albuquerque's new Neighborhood Market. It's Downtown, 7th and Silver, behind The Flying Star. Click on the link above for more, but it features a slew of artisans. Everything is handmade. It's great for unique gifts or just if you like things that aren't mass-produced.
I'm a bit nervous. I've really been stocking up, and I have so much stuff, but I don't know how much I will sell. I wanted to have plenty of variety, so I certainly don't expect to sell it all, but I hope I don't sell just one thing, or something!
Stop by and visit if you live in town!