Tomorrow is my birthday! And so it's also the Super Bowl. Guess which one gets more attention?
That's OK. I have had lots of fun festivities so far. Yesterday, my husband took me to nearby Sandia Resort and Casino for a spa day, dinner and a night away.
We got an awesome suite
With a huge bathroom
And living room
And, if you're from somewhere lush and have no appreciation for the desert, I say to you, have you looked out a window upon a vista like this?
Granted, there's a golf course down there. And it's not green because it's winter.
And, at 17-almost-18-weeks, my belly is growing fast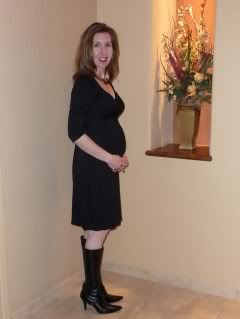 And Mark's is shrinking as a result of his diet (over 20 pounds so far!)