I'm taking a quilting class, and the first thing we are making are pot holders. They're simple, no piece work at all. Just two squares and some heat resistant batting in between. I've quilted the tops in a simple diamond shape, but we won't learn to bind the edges for a while yet.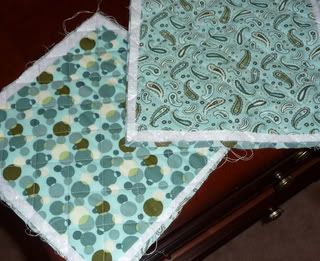 I'm also working on my Vogue 1086 dress.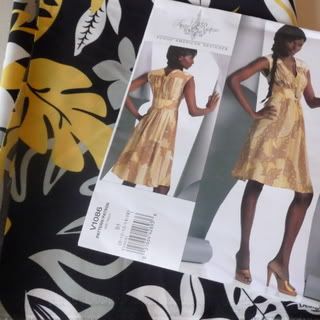 It's my first time doing French seams, which are nice because they look as finished from the inside as the outside.
Here's the outside:
And the inside: