It's hard to believe my baby boy is pretty much a toddler now. We had a huge bash on Saturday, and the dude partied hardy. Despite a house and yard packed to the brim with guests, Brock never panicked and had a blast playing. Here are some pictures: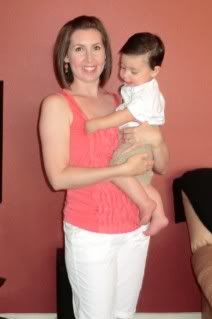 Just before the party, me and Brock.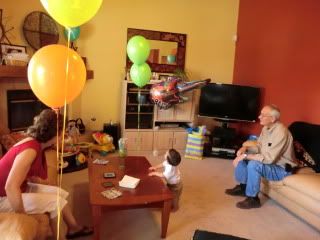 Nani and Grandpa brought balloons.
The spread. Doing cold foods (we also had deli sandwiches) really simplified things.
Babies loved chillin' at the pool. Brock is the one in the water.
Incidentally, the children LOVED croquet. They saw the set and dove right in. I thought they'd be like, "what the hell is that antiquated game that doesn't involve a screen?" Nope, not at all.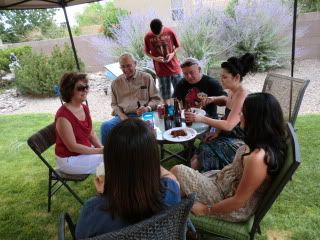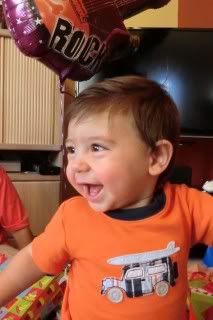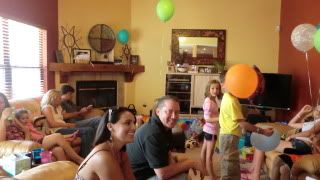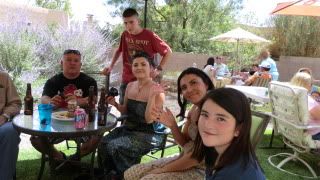 My grandma got to come! She's been pretty house-bound since breaking both hips and lives in a group home now.
He wore his birthday hat for about 10 seconds and a "1" onesie from Target.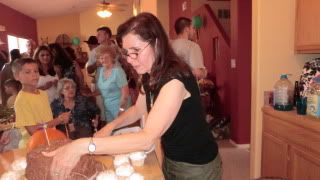 Cake! My mom made some wonderful cupcakes and this cake.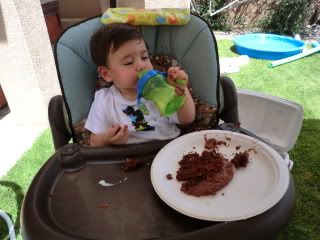 You've gotta have milk with your chocolate cake. In case you're wondering, the best place to set your milk cup is directly in your cake. Repeatedly. Until you've thrown your cake on the ground. Then throw your cup on top of the cake like a little pill.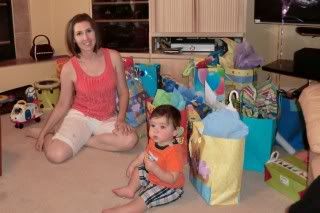 He put a strawberry on my white shorts at the beginning of the party. By this point, I also had chocolate cake on them.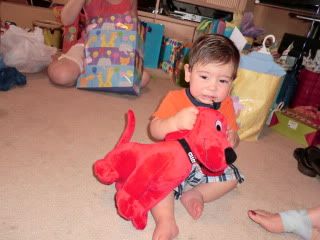 That Clifford. He's a red dog, indeed.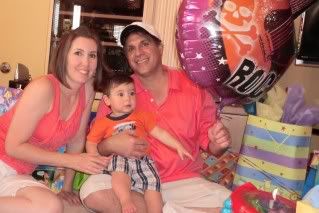 Mark wore an outfit that matched mine just to embarrass me.
One of Brock's favorite presents was a kitty keyboard that does all kinds of cool things. One of my favorite features is that you can choose the sound the keys make, like banjo, bells, piano and MEOW! The keys meow when you play them. And there are a bunch of built in songs about cats, too. It's awesome.
All that partying requires a boy to kick back and relax with Dad.