Baby tag blankets are a quick and easy project, and they are a nice way to use up scraps.
The only thing is, the ribbon can get pricey if you don't have scraps of that on hand. And I never seem to have the right colors.
I am making shopping cart covers for me and a friend, and I used leftover scraps from that for this project.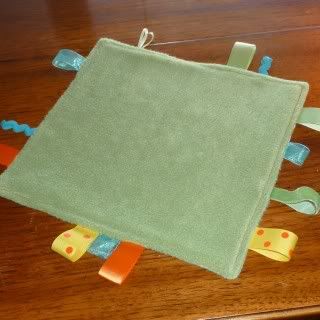 The back is fleece. I used different colored, sized and textured ribbons, along with rick-rack. I made it small for little hands to handle.
He seems to like it.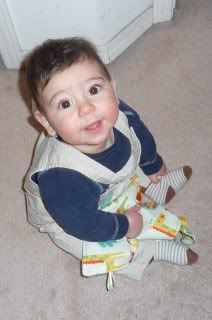 I remember when I was little and would take a nap and my mom would sew up a present for me.