There was a time not so long ago when kid stuff bored me more than anything. Amazing how times change, huh?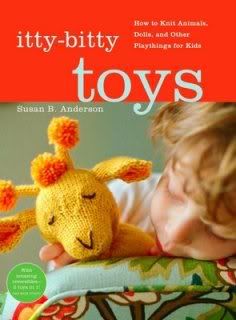 I recently bought "Itty-Bitty Toys" by Susan B. Anderson when I came across these Wrap-Me-Up Puppies on someone's blog.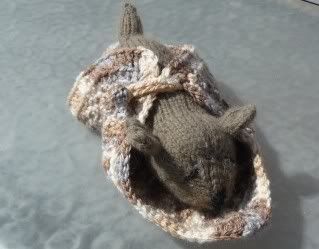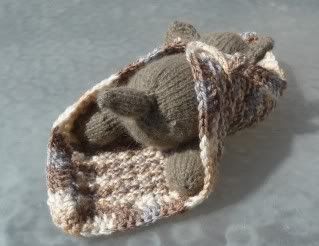 I used some Elsebeth Lavold Angora yarn for the puppy that I got once at Tuesday Morning for really cheap. For the blanket, I bought some cheap Patons yarn because I had nothing in my stash that matched.
Next up is the giraffe on the cover, which I've already started.