Some friends of Mark's like to hunt and have three beautiful hunting dogs. Me, I'm not very outdoorsy, and I'm more of a cat person.
But they needed a hunting vest whipped up for their dog. It wasn't an easy project, and it didn't fit the way I wanted it to, but it felt sort of "Project Runway"-ish.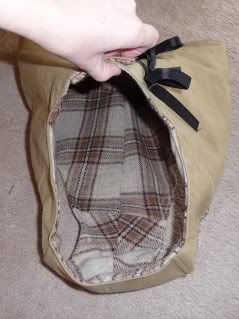 The man wanted it made out of "tin cloth," which is a densely woven canvas treated with wax (not so good for a sewing machine, really. Especially one that I just spent $60 to have serviced a week before). He wanted it lined with wool, but not too thick. It's purpose is both warmth and to repel stickers, so it needed to fit snugly around her front legs.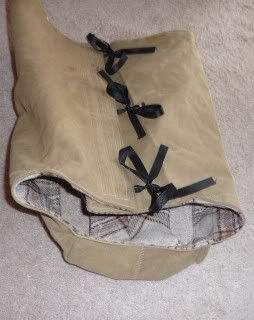 Thankfully, he had a little vest made of some sort of foam material that fit her like a glove, so I was able to work from that to make a pattern. The tin cloth he provided was actually in the form of human chaps, so I had to cut it up and "make it work." I could totally hear Tim Gunn sending inspiration my way.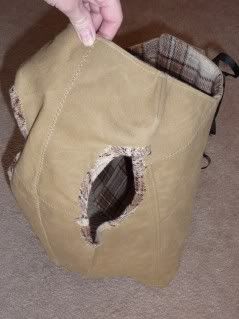 One of the chaps was brand new, but the others were really dirty and used. So I got most of my pattern pieces from the clean one, but had to use some of the dirty. I turned the dirty part to the inside, so it looks pretty good.
The wool lining I got at Joann's on sale for $9.99. I wanted to make a skirt out of it for ME.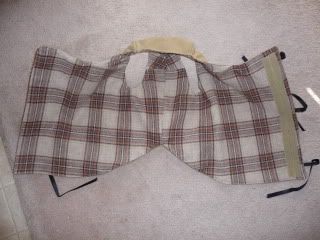 Hope it keeps you warm, Alley! Sorry I didn't get photos on the pup.