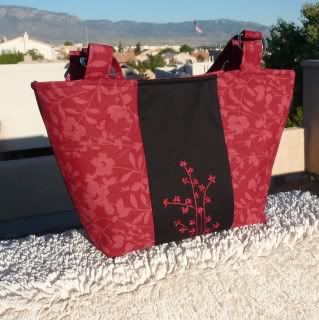 Mark was telling some men about the handbags I make/made. I no longer have a business doing that, but a couple of guys thought about getting something for their girlfriends/wives.
One of them had no idea what he wanted, so I just made something up as I went. Mark asked if I'd be willing to just give it to the guy, because he's done a lot for Mark in the past. I had no problem with that at all.
But I'm not so sure I did a worthwhile job on this one. Maybe I should make something else. For one thing, the embroidery should have gone up higher. Second, I just don't really like how the interior looks, and also the straps. Maybe the part between the rings and the bag should have been shorter?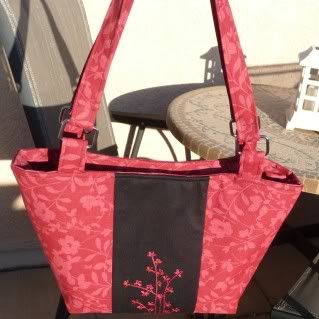 For the embroidery, I sort of just did it freehand using a couple of shades that are similar. They are ever-so-slightly different, enough to give it a bit of depth and texture.
The interior is entirely in the red fabric.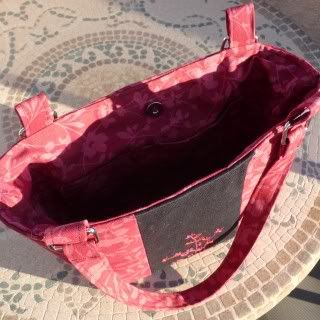 As if I don't have enough picture-taking challenges, it was windy and the sun was setting.