I finally finished the back of my "Soldier Sweater" from "Runway Knits." I thought it would never end. It's not that big, but it's just lots of dull ribbing. I had to stretch it a lot when I blocked it, and the before and after is shown below. I know you can't read the rulers in the photos.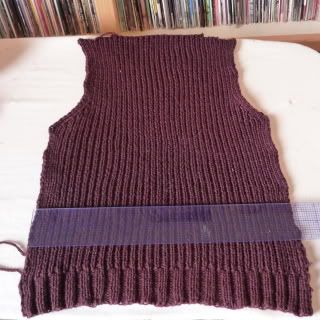 Eventual finished product: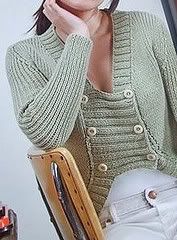 I'm on my way to the grocery store. I am still trying to focus on preparing food at home, though this week has been hectic and I have grabbed food on the go a few times when I was unprepared. I also oinked out on burger, fries, onion rings and a malt today, so I'm feeling awfully good about myself!
I'm all ready for Christmas. We kept gift-giving small and since my MIL and SIL will be out of town, we are just going to stay home -- for the first time! -- and prepare a turkey dinner, since we missed Thanksgiving.
Well, cat is vomiting as I speak, so I'm off to tend to that.