I've been absent for a bit. I went on vacation to Scottsdale. That's right. Albuquerque's not hot enough for us. Sorry, but 95 is for weenies. Show me a man who enjoys golfing in 110 degrees, and, well, maybe he and Mark can get together.
We stayed at the Renaissance in Scottsdale. I guess it used to be THE place, but it's been replaced. So it was pretty darn cheap. Our expectations were low, but it was just amazing. It was a bunch of casitas, all spread out among grass and beautiful flowers. Bunnies grazed and bounded about. We swore the bird sounds were just tape recorders in the trees because it was too perfect.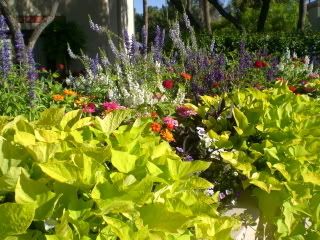 Our suite had a private patio with our own hot tub, too!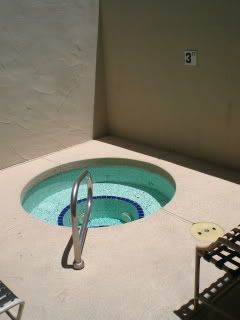 A few pictures of us, taken right before I dropped and broke my camera.