Hey, guys. You know how when you get a wound and you have to wear one-of those skin-colored Band-Aids, you feel all girly and feminine? You know how everyone thinks you must be gay because of it?
Well, now I have a solution that will allow you to nurture your machismo
and
protect your boo-boo: The Nexcare duct tape bandage!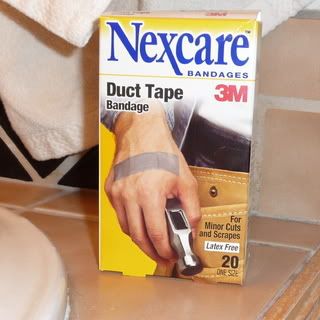 Look at that guy with his hammer and tough-looking wound cover! So, please, no more sissy skin-colored bandages, fellows.