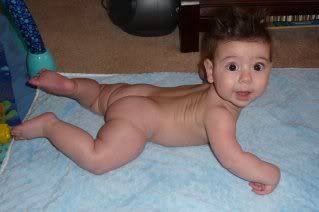 I love the shamelessness of a nekkid baby! They love being that way and feel no embarrassment. It's beautiful.
Brock is almost 7 months old. He's sitting up strong and also standing strong, but only if I hold him.
He seems to be having a lot of cozy play-in-jammies kind of days lately with the freezing weather!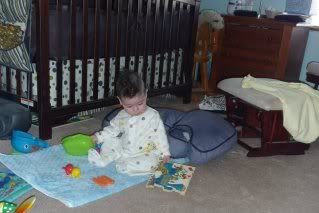 Well, tomorrow (Monday) is my birthday! I'm 37. What the heck?!