I'm running a bit late right now to my first-time mothers Meetup.com group, which is actually really useful and fun.
I just wanted to share a few recent projects for the other blog I do. Click the photos to visit the posts.
Gardening apron
Diaper bag with interior divider
How to make a pillow using a pillow form and zipper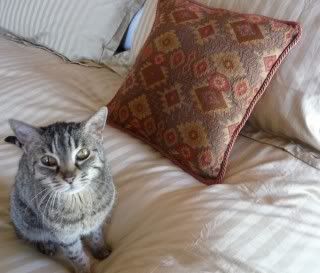 Also, I forgot to tell you that we did a $50 fabric giveaway. I'll try to remember to announce that over here next time, but please visit the
Warehouse Fabrics Inc. blog
to see how you can follow on Facebook and Twitter to get these kinds of updates.