We got new bedroom furniture. We were replacing this old stuff that belonged to Mark's parents when they got married: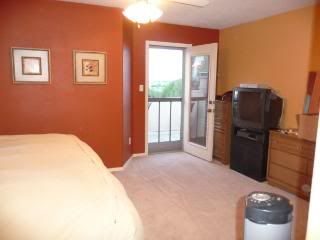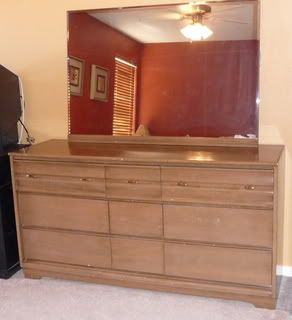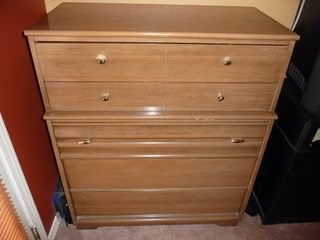 It now looks like this: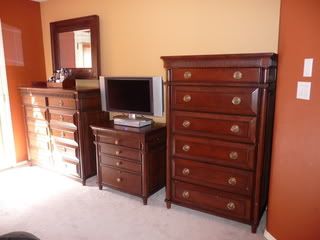 (I'm trying to figure out what to do about the ugly part showing through at the end of the bed.)
The disappointing part: This set includes the two largest nightstands ever created by mankind, and they do not fit in our room. They are really cool nightstands:
They feature a drawer with built in charger plugs for your phone and such:
They come with a bed tray that props up or lays flat, and folds and fits neatly in a drawer:
They have a pull out tray:
They have other drawers, too. And then they have these little brass decorations that when touched turn on a nightlight underneath the nightstand.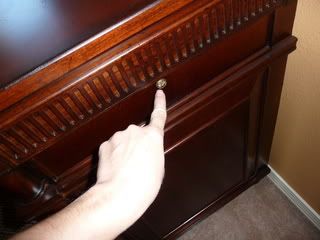 We had to use one nightstand as the TV stand, shown above. The other one has to find a home. As for what we use as nightstands, I'm trying to figure out something smaller, yet nice looking.
On to other things:
My "Tilted Duster" sweater is coming along, though it doesn't look like much right now: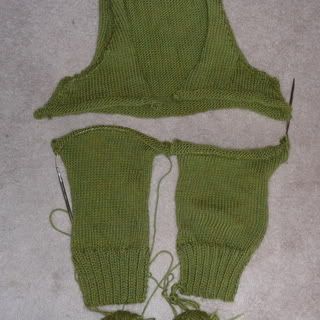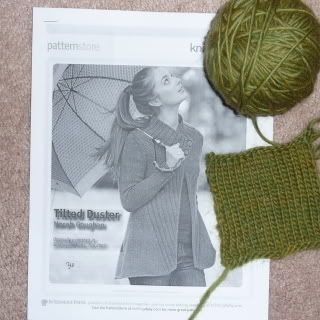 And my October socks are moving a bit slowly, but I'm almost to the heels: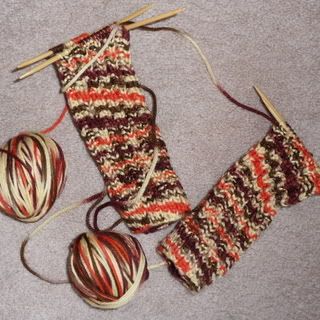 We've painted most of the kitchen. We have a couple of walls in the den to do, and then we will have to let a pro finish the rest of the house with the high ceilings. I can nearly see the end of the painting for me! I'll post kitchen pictures when it's complete.
Tomorrow, I am going to go see a Toby Keith concert. I know, COUNTRY. But Toby Keith is A-OK, in my book.
That's about it for me right now.