Since the weather turned chilly, I have felt like knitting again. I am especially into making rosettes, though I have found that crocheting them is 10 times easier than knitting them. They are cute when attached to scarves or used as brooches on a coat or big sweater. I plan to make lots of them!
This scarf is knitted, with two crocheted rosettes: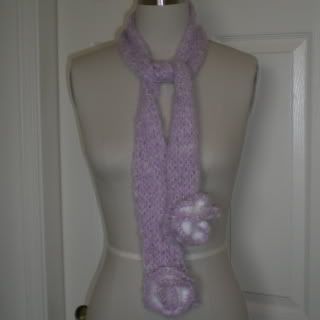 This is a fuzzy, cornflower blue rosette brooch:
Available at Burst of Happiness.