I finally finished taking photos of the items I have for sale (not that there aren't always more coming up!). Here are my aprons.
This one is a gold-beige underskirt with a double-tier topping of chocolate lace: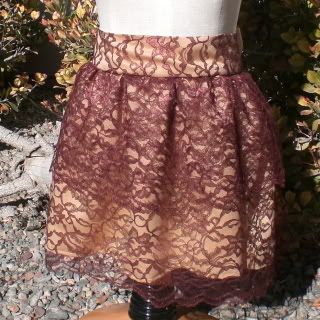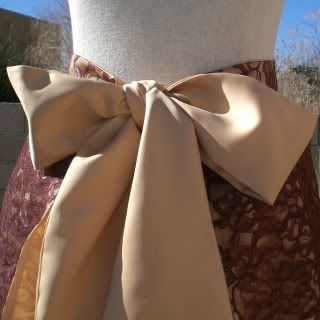 This one is reversible, in a retro print. The front and back are in coordinating colors.