If you came to my house, you may walk unsuspectingly past this little shelf in the hall, and past the little wooden box on the bottom shelf.
This little box is full of tiny little surprises.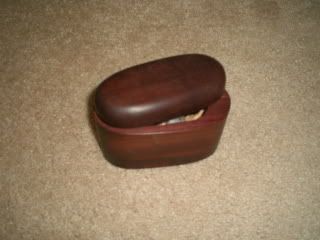 Shhhh. Let's look inside.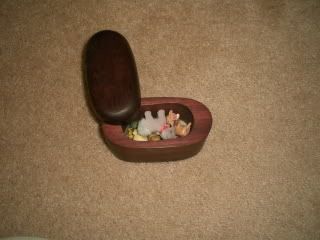 It's full of mini-naminals. Or animals, as most people call them. Let's examine them. Let's see, there's a fuzzy pony with wax in it's mane. Don't ask, I can't recall. There are tiny frogs and turtles, little pigs, a bunny,a sharks tooth and I think one of those scary desert creatures from "Star Wars," among other things.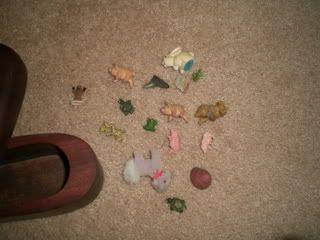 I don't know why I have these things, but I think I always will.