What's that? You want to see lots and lots of pictures of my family? You're in luck!
I wanted our wedding photographer shoot some pics of Brock, but we found ourselves in a budget crunch. Mark then pointed out that since we work at a newspaper, we know plenty of photographers. One of them, a new father himself, offered to take some newborn pics for a very good price.
At the time, Brock was being a bit of a pill. He was either sleeping or screaming the whole time. So we were pretty surprised when we actually got some good ones.
Here are some of them: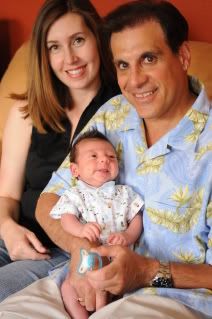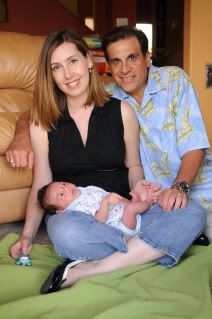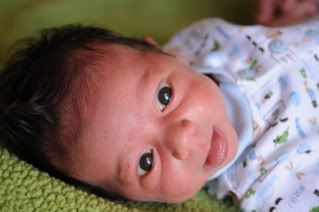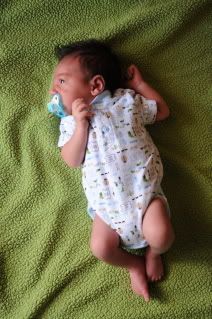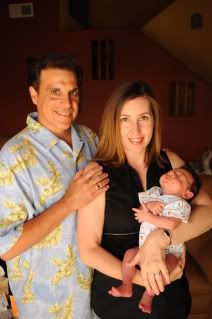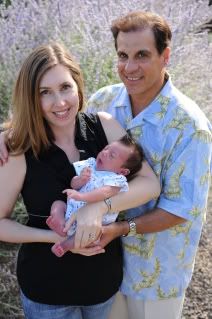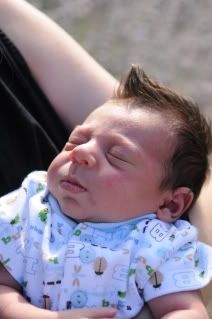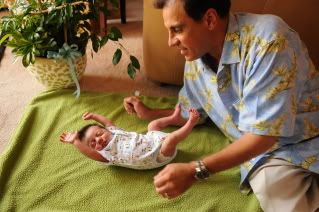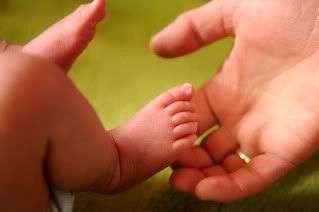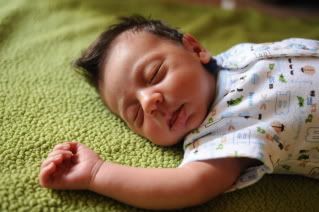 Brock loves practicing holding his head up and looking around. He's getting pretty good at it, even at a month old.
He also likes tummy time and pushing off with his legs. If you put him on his belly and put your hands on his feet, he'll push off and scoot himself around. He gets pretty excited about it. He also practices walking when Mark holds him in a standing position. Pretty funny how badly they want to move around even at a few weeks old!